Weekly Fantasy Football Preview – Week 4
Updated: September 29, 2016
3 weeks the regular season down, 13 to go.  Pardon the humble brag and the back slapping, but hot damn, we here at Corner Pub Sports are on fire with our DFS picks so far, coming in with an astounding 96.6% success rate.  Success is defined as players whose point production at least doubles their salary.  And yes, I am absolutely aware that I just jinxed us for the rest of the season.  But jinxes be damned.  I'll let you know when I miss a call, so why not point pout when Corner Pub Sports fantasy advice is helping you eat?
So Week 4.  Bye weeks starting, we've got a London game this week, and trends are starting to develop.  Trends you say?  What trends?  Well, Rob Ryan fat finger prints are still all over the horrendous New Orleans Defense, Cleveland is still Cleveland, and Big Ben is quickly becoming Drew Brees when he has to play on the road (they love them some home cooking, but stay far, far sway from them when they take a road trip).
Just a friendly reminder, all prices listed are DraftKings based.
Alright, let's focus…lock the gates.  Week 4 straight ahead…
QUARTERBACKS
PHILIP RIVERS ($6900) 
The last time Rivers played at home, he built up a 35-0 halftime lead and wound up throwing for 4 TDs.  That was 2 weeks ago, against a team that had to fly across the country for the game.  That team was Jacksonville.  This week, Mr, Rivers gets the putrid New Orleans Saints defense.  AND they have to fly across country.  AND they are playing on a short week, having just played on MNF.  AND  this is a New Orleans Saints team that just gave up 442 yards of total offense to the Falcons.
Last week against the Colts, PR threw for 330 yards while completing 67% of his passes.  No Keenan Allen and no Danny Woodhead?  No problem.  Mr. Bolo Tie is spreading the ball around, having completed passes to 8 different receivers last week.  This is the triple stack of the week, and I will also have a couple lineups with a quadruple San Diego lineup.  When the Saints come marching in, I am going to pick on them. 280 yards, 3 TDs.
KIRK COUSINS ($6500)
Cousins is only completing 63% of his passes this season.  But do you know what else he is doing?  Averaging 330 yards passing a game.  This week he gets a cushy home game against the Browns of Cleveland. Cleveland is giving up 27 points a game and just under 300 yards passing a game.  Last week Cleveland gave up 319 yards and 3 TDs to Ryan Tannehill.  Ryan Tannehill was a wide receiver in college for his first 2 1/2 years.  A WIDE RECEIVER.  Kirk Cousins was conceived in the shotgun formation.  Sign me up for the discount rack price. 315 yards 2 TDS.
RUNNING BACKS
MELVIN GORDON ($6300)
The 2nd patty in my triple stack of the week, Melvin is coming off a very pedestrian 16 carries for 35 yards last week against the Colts. He does have 4 TDs in 3 games.  And to make it even more enticing, no other Charger had a carry last week.  This week he gets the Saints, who just gave up 194 yards and 3 TDs to the Falcons RBs last week.  But with the injury to Danny Woodhead, he has started to make his presence known in the passing game.  Finally.  4 catches for 43 yards last week.  Draftkings is a full PPR.  Me likey.  110 total yards 1 TD.
TITANS RUNNING BACK WHO SHALL NOT BE NAMED (Fine … it's DEMARCO FREAKIN' MURRAY ($6800))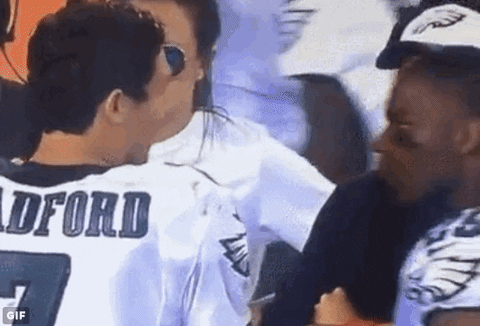 This hurts my soul.  Seriously.  As a columnist, I have to stay as objective as possible.  But I bleed green.  I love the Eagles.  This call kills me.  But it's the right call.  Ugh.  I better be getting that corner office at Corner Pub Sports HQ pretty freakin' soon.  So anyway…  3 games in and the running back who shall not be named is averaging (AVERAGING!!) 82 rushing yards, 6 receptions and 44 receiving yards a game.  This is a run first offense.  Mariota looks a little lost, although injuries to Wright and Walker haven't helped matters.  This week he gets the Texans, who just lost J.J. Watt for the season. Now we get to see how Jadeveon Clowney handles double and triple teams. My guess is not so well.  150 total yards 1 TD. (I apologize to my family).
WIDE RECEIVERS
TYRELL WILLIAMS ($4400)
The delicious 3rd patty of the Triple Stack of the Week.  I actually firmly believe that you can go with either of the Chargers WRs this week.  Travis Benjamin ($5900)  is just as tasty this week.  It really depends on how you are building your lineups this week and how much salary cap you have to play with, but with a $1500 difference between the two, Williams presents the better value play this week.  Williams first 3 weeks: Week 1: 5 targets (w/ Keenan Allen still playing), Week 2 (no mas Allen): 6 targets, Week 3: 9 targets.
This, boys and girls, is what we call the textbook definition of trending upwards.  At 6'3″ 204 lbs, this man is a physical specimen.  He hasn't broken the 100 yard mark yet this season.  Yet being the operative word.  Vegas has set the over/under of this game at 53.5.  Uhh, yes please.  This is the cheapest you will see Williams for the rest of the season.  120 yards 1 TD.
STEFON DIGGS ($6100)  vs. NYG – MNF 8:30PM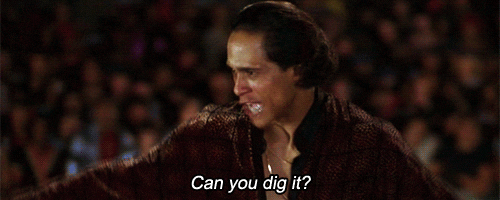 Can you dig it?  Caaan yooou diiiiggg it?  If you get the reference, please pass go and collect $200.  And you are free to hit me up for a beer next time you are in NYC, because if you get 'The Warriors' reference, then that means you are cool and I only drink beers with the cool kids.
The Giants are perilously thin in their secondary, with starting CBs Eli Apple, Dominique Rogers-Cromartie (remember him?  Lol.  Yeah.  He starts for the Giants now. Hahahaha) already ruled out. Safety Darian Thompson is also out. They also just added starting Safety Nat Berhe to the injury report today, and reports are that he is now in the concussion protocol.  The Giants are very good at stopping the run.  The Vikings are not very good at running the ball. Diggs has topped 100 yards in 2 out of 3 games this season.  You all know how I feel about MNF.  I Diggs it. 120 yards 1 TD
TIGHT ENDS
JASON WITTEN @ SF 4:25PM
This pick also wounds me deeply.  Not because I hate Witten, but I was born and raised in Philly, so I just hate the freaking Cowgirls.  It's a hobby.
A Redskins fan, an Eagles fan, a Cowboys fan, and a Giants fan are climbing a mountain and arguing about who loves his team more. The Redskins fan insists he is the most loyal. 'This is for the Redskins! ' he yells, and jumps off the side of the mountain. Not to be outdone, the Giants fan shouts, 'This is for the Giants!' and throws himself off the mountain. The Eagles fan is next to profess his love for his team. He yells, 'This is for everyone!' and pushes the Cowboys fan off the mountain.
But Jason Witten is a 1st ballot Hall of Famer.  The man played with a lacerated spleen once.  Damn.  I called out of work once because I stubbed my toe really badly.  Seriously.  It hurt.  Dez Bryant has a fractured kneecap.  He blew off an MRI because he was scared of the results.  The Cowboys say that there is still a chance he could play on Sunday.  Yeah.  He ain't playing.  Dak Prescott is quickly becoming Sam Bradford II (aka Check Down Charlie).  With all the extra attention that Cole Beasley will be getting, all signs point to this being a huge game for Witten. Last week, San Fran gave up 6 catches, 100 yards and 1 TD to Jimmy Graham.  San Fran has also give up the 2nd most receiving yards to opposing Tight Ends this season (248).  Yup.  85 yards 1 TD.
KYLE RUDOLPH ($3400) vs NYG- MNF 8:30PM
Once a touchdown dependent fantasy option, Rudolph is off to the best start of his career, with 14 catches on 24 targets for 166 yards and 2 TDs.  Both TDs have come with Sam Bradford as QB.  He also has been averaging 9 targets a game with Bradford. Rudolph was the Vikings leading receiver last week in the win over the Panthers, with 7 catches for 70 yards a 1 TD.  To put that in perspective, Bradford only threw for 171 yards last week.  171.  And Rudolph had 70 of them.  I already told you about the troubles in the NYG secondary.  Draftkings keeps making him cheap.  He keeps producing.  I will keep putting in my lineups.  75 yards 1 TD.
There is Week 4 for you.  Please continue to hit me up with questions or comments, either below, on the Twitter @phillyjoel, or email me at JMBurntCoverage@gmail.com.  Make that money.  Talk to you all next week…