Weekly Fantasy Football Preview – Week 8
Updated: October 28, 2016
Hey boys and girls.  Welcome back to yet another edition.  The weather is changing.  I know it is because  I wore a coat for the first time this season the other day. Football weather is finally upon us, as is the meaty part of the NFL schedule.  This is where we separate the men from the boys.  And the women from the girls. (I had to put that in because I got absolutely shellacked by a woman in one of my leagues last week).
And to address the elephant in the room, my utmost apologies to all the loyal readers for no article last week.  Sometimes life happens at unexpected moments.  And then other times, life just beats the piss out of you.  Last week was one of those weeks.  But we are back better than ever…
Enough BS….week 8 straight ahead….lock the gates….
WEEK 8 BYES: Ravens, Rams, Dolphins, Giants, Steelers, 49ers
QUARTERBACKS
RYAN FITZPATRICK ($6200) @ CLE
Anyone who has trolled me on the twitter or listened to ye' old podcast on burntcoverage.com knows how I feel about guys from Harvard.  The only positive experience I've ever had with a Crimson is when one of their custodians did my math homework, and even then I only put up with it because his girlfriend had a sexy accent, but I digress.  But I am here to win you all some valuable experience points, so I turn my attention to the bearded one, who was benched last week for GENO SMITH.  
In all reality, Fitzy was benched so he could take the week off and get tested for color-blindness, due to his propensity to complete passes to guys wearing the wrong colored jerseys.  And reading between the lines at his presser, the Owner and the GM were behind his benching, which seems like a very Jets thing.  But he's back and he is obviously pissed off.  Cleveland is great at all sports, except football.  Stack him with his #1 WR and thank me later. How do you like them apples?  330 yards 3 TDs.
DEREK CARR ($5900) @TB
All he does is win, albeit in most unspectacular fashion.  The only time Carr looks great is when is is engineering a game winning drive, which is kind of his thing now.  This week, I think we get some stats that made him such a tasty season long draft pick this year.  If you look at the stats, you see that Tampa Bay has the 13th best pass defense in the league.  And you say, "Joel, WTF?  Have you been doing the day-drinking thing again?!  How can we play Carr against that D?"  Well yes, day-drinking is still an awesome hobby of mine, but trust me, young Skywalkers… Case Kennum, Paxton Lynch, Derek Anderson, Colin Kaepernick.  Know what that list is?  That is the list of QBs that the Bucs have played since Week 2.  Pretty sure I could gather up the 10 hobos on my block with who are paper-bagging it and we could form a top-10 defense against that sorry lot of "quarterbacks".  The first 2 weeks of the season, when the Buc faced actual professional QBs in Carson Palmer and Matt Ryan, they gave up over 600 yards and 5 TDs.  Carr is much closer to being a member of that second group as opposed to the first.  310 yards 3 TDs.
RUNNING BACKS
DEVONTAE BOOKER ($3700) vs SD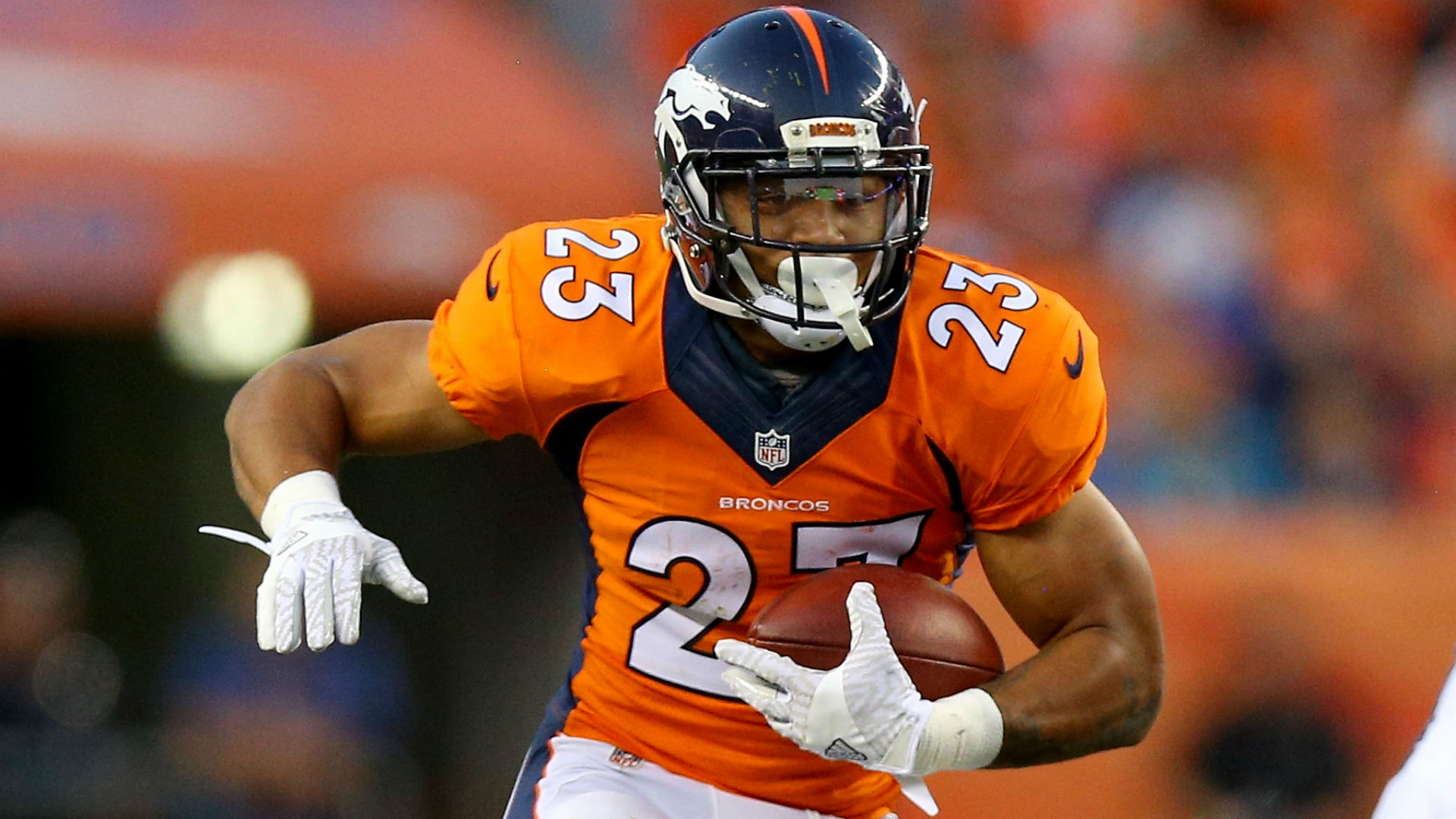 This guy has been the better back for the Broncos for 3 weeks now.  Last week was the first week that he actually had double digit carries and he responded with 17 carries for 83 yards, representing a sexy 4.9 YPC.  We are halfway through the season, so C.J. Anderson must be hurt.  He's dealing with a knee thing, and he is doubtful for this week.
Booker is going to be a crazy popular play this week, especially at his current price point, but whatevs, I'm fine with it, because it is shaping up to be one of those expensive Wide Receiver weeks, so I will take this coupon to the register in practically all of my lineups.  Oh, and he catches passes at a much better clip than Anderson, as well, tallying 7 catches on 10 targets the past 3 weeks in his extremely limited capacity.  You can run on the Chargers.  110 total yards 1 TD.
MELVIN GORDON ($5700) @ Den
Apparently I like the RBs in this game this week.  Melvin "Don't Call Me Commissioner" Gordon is on some sort of tear this year.  He is barely averaging 3 yards a carry, but has been a magnet to the end zone this year, with 10 total scores thus far.  Quick math tells me that puts him on pace for over 20(!) TDs. (Yeah Harvard)  This is the same guy who was allergic to end zone paint last year, when he didn't score a single TD.  He has become a much better pass catcher out of the backfield than originally thought, as well.
He had a beast of a game last week against the Falcons, in which he tallied 121 total yards and 3 TDs.  Denver is giving up an average of 117 yards on the ground a game.  He has scored a TD in every game except one this season.  That was 2 weeks ago, against this same Broncos, but he did tote the rock 27 times for 94 yards in that one.  He gets those yards and a TD in this week's rematch.  99 yards 1 TD.
WIDE RECEIVER
AMARI COOPER ($7600) @TB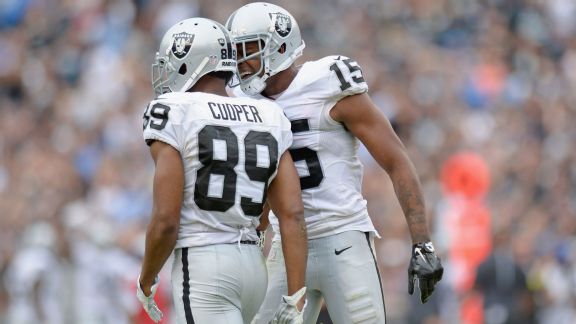 I teased it earlier as a stack of the week, so you knew it was coming.  Coop had his worst game of the season last week grabbing 4 balls on 5 targets for 29 yards.  That just sounds terrible, but if you watched this game, you know that he missed out on 2 TDs, one of which he was knocked out of bounds before he crossed the plain and another in which Carr was thisclose to connecting with him for an easy gimmie.  So add those to his terrible day and suddenly that terrible day is pretty damn good.  In the 2 games before last week, Coop had totaled 267 yards and 1 TD on 16 catches.  Last week shmast week.  Let the other fools tell plug Crabtree in their lineups.  Pony up the extra cash, play the AC/DC stack and get back in black.  115 yards 1 TD
BRANDON MARSHALL  ($7800)  @CLE
It's apparently pick on the Browns week here at Corner Pub Sports.  But, hey, let's face it, every week is pick on the Browns week this season.  The bromance between Marshall and Fitzpatrick is well documented.  And an angry Brandon Marshall is a Brandon Marshall that I want in my lineups.
BMarsh is averaging twice as many targets as any other Jets receiver since Decker went down.  This game is going to be fool's gold, because the Jets are going to look pretty, pretty, pretty good this week.  But don't be fooled.  They are not good.  But take advantage of the prefect storm that is brewing for this game and make that money this week with the Airplanes.  Don't be fooled by last week's stats (3 catches on 8 targets for 39 yards).  Marshall has twice as many receiving yards on the road as he does at home this season.  120 yards 1 TD
TIGHT END
JIMMY GRAHAM ($6100) @NO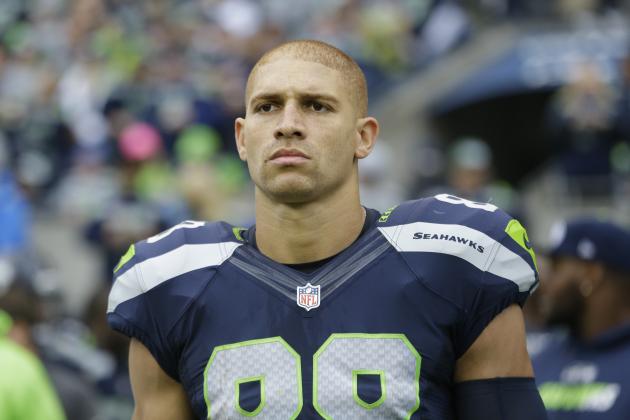 I'll take 'Goal Post Dunks' for 1000, Alex.  This one is a layup this week.  Graham is returning to the Superdome for the first time since he was traded before the 2015 season.  The Seattle running game is in shambles.  Russell Wilson is still a little hobbled, and  I'd rather start Steve Largent this week than any Seattle wide receiver.  Talked about this on the podcast at burntcoverage.com this week with my co-host, Curtis Burdine (check out his columns over there.  Guy is phenomenal at unearthing unknown fantasy gems.  Pretty sure he was a truffle sniffing pig in another life).  
When Seattle gets into the red zone this week (and you know they will, because this is the Saints D we are talking about), they will force feed it to Graham.  He is looking better and better each week, and he's got a total of 19 targets the past 2 games.  Graham will be a top 2 TE this week.  And if I was in Vegas, I would absolutely put money on the fact that when (not if) he scores, he dunks the ball over the goal post and will already have a check made out to pay the fine. 150 yards 1 TD.
ZACH ERTZ ($3600) @ DAL
2 catches on 6 targets combined the past 2 weeks.  For the love of God, Ertz is waaaay too good for this crap.  I am tired of it.  I'm mad as hell and I'm not going to take it any more.   He HAS break out this week.  Right?  RIGHT?!  Don't make me go buy a Trey Burton jersey, Zach, because I totally will.  65 yards 1 TD.
And that is one magic week 8 for you.  Remember all prices are Draftkings based.  Hit me up with thoughts, questions, or random musings all the usual ways…Twitter: @phillyjoel or burntcoverage.com.  Make money money.  Talk to you all on the flip side….