10 Greatest "Heavyweights" of Major League Baseball
The story has hit the point of almost being an urban legend. According to tale, Phillies first baseman John Kruk was smoking a cigarette and was approached by a woman who recognized him. She wondered how a professional athlete could have such an unhealthy habit. He replied:
"I ain't an athlete, lady, I'm a baseball player."
That one sentence perfectly sums up part of the appeal of America's pastime: you don't actually have to be in "great" shape to play it, and, occasion, play it well. These players look similar to guys you might find in your own softball league. It makes them relatable. It's easy for a person to identify with an "every-man."
Not that the sport's easy, hell YOU try throwing a baseball 90 miles an hour, much less hitting a baseball traveling at that speed, but it's not unheard of that guys with 10, 20, maybe even extra 50 pounds could play well. From workhorse hurlers, to slugging first basemen, to even the occasional Gold Glove winner, let's pay tribute to the 10 Greatest "Heavyweights" of Baseball!
Lift a mug (and/or maybe a chicken wing) in salute!

Mo Vaughn (1991-2003)
Team(s): Red Sox, Angels, Mets
Playing Weight: 225 lbs.
Although hated as a member of the Mets 2002 fifth-place team, Vaughn was beloved as a Boston Red Sox in the '90s, and a well-liked Anaheim Angel, too. He won the AL MVP in 1995, hitting 328 career home runs.

John Kruk (1986-1995)
Team(s): Phillies, Padres, White Sox
Playing Weight: 170 lbs.
These days Krukie is a commentator for the Phillies. Back in the day though, he was a mullet-sporting, tobacco chewing badass, and a leader of Philadelphia's beloved NL pennant-winning 1993 squad. Appropriately, he finished his career with some round numbers: a .300 average and 100 home runs.

David Wells (1987-2007)
Team(s): Blue Jays, Yankees, Tigers, Padres, Red Sox, Reds, Orioles, White Sox, Dodgers
Playing Weight: 187 lbs.
If John Kruk made it cool to be a bigger baseball player, Wells took it to a whole other level. He actually had gout! Seriously … gout! Yet Wells managed to be a workhorse during his career. He led his league in innings once, and finished his career with over 3400 innings pitched (including eight 200 inning seasons and two with 195+). He also pitched a perfect game … completely hung over.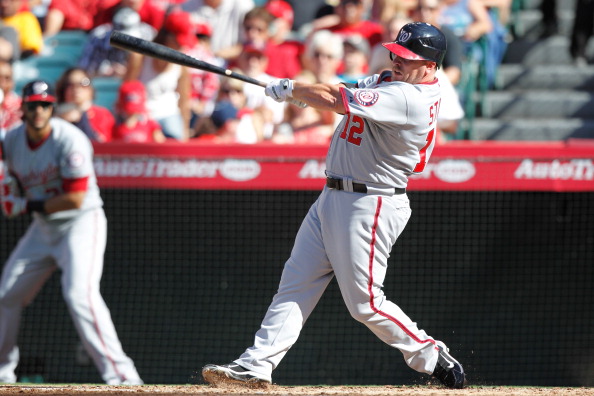 Matt Stairs (1992-2011)
Teams: … a lot.
Playing Weight: 200 lbs.
"In case of emergency, TAKE STAIRS."
Matt Stairs always looked like that guy on your HS baseball team that always brought a can of chewing tobacco even though he was only 17. However, this Canadian could actually play, knocking out 265 home runs in his 19 seasons with 12 different teams. Stairs was listed at 200 pounds, high for someone who's just 5'9". He certainly looked heavier in the portions of his career where he was rocking a sweet mullet. Greg Luzinski (1970-1984)
Team(s): Phillies, White Sox
Playing Weight: 220 lbs.
After making his MLB debut at 19, Luzinski had an excellent career, primarily in Philadelphia, going to four All-Star games in the mid-'70s and collecting two game-winning hits in the 1980 NLCS. Always a well-fed ex-ballplayer, he went on to open Bull's BBQ at the Phillies' Citizen's Bank Park.
Prince Fielder (2005-2016)
Team(s): Brewers, Rangers
Playing Weight: 275 lbs.
Since his first full year in 2006, in 12 seasons Fielder has clubbed 319 homers, plated 1028 RBI's and had an excellent .887 career OPS. In a bizarre twist, he's a vegetarian, so we can't chalk his success up to cheeseburgers.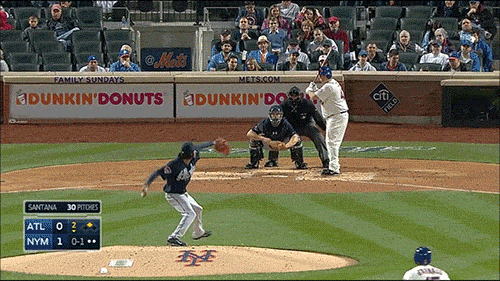 Bartolo Colon (1997- present)
Team(s): Indians, Expos, White Sox, Angels, Red Sox, Yankees, A's, Mets, Braves
Playing Weight: 285 lbs.
Everyone's favorite fat guy in baseball has been playing in the MLB since all the way back in 1997 with the Indians. Colon is now in his 19th season, and will pitch n 2017 for his ninth different team (including the Expos). With the Mets Colon hit his first career home run and played well despite being 42 years old. Watching him swing most of the time is hilarious, especially in slow motion. Colon is listed at 5'11" and 285 pounds, which actually seems comically on the light side.
Pablo Sandoval
Team(s): Giants, Red Sox
Playing Weight: 255 lbs.
While Bartolo Colon was the lovable round guy for the Mets, Pablo "Kung Fu Panda" Sandoval has drawn the ire of Red Sox. Sandoval was a three-time World Series champion with the Giants while he played there from 2008 to 2014, then signed with Boston before the 2015 season for five years and $90 million. Sandoval is listed at 5'11" and 255 pounds, which is already high, but clearly an understatement. Before leaving the 2016 season with a shoulder injury, Sandoval had a very memorable moment where his belt gave out on him completely during a swing in Toronto.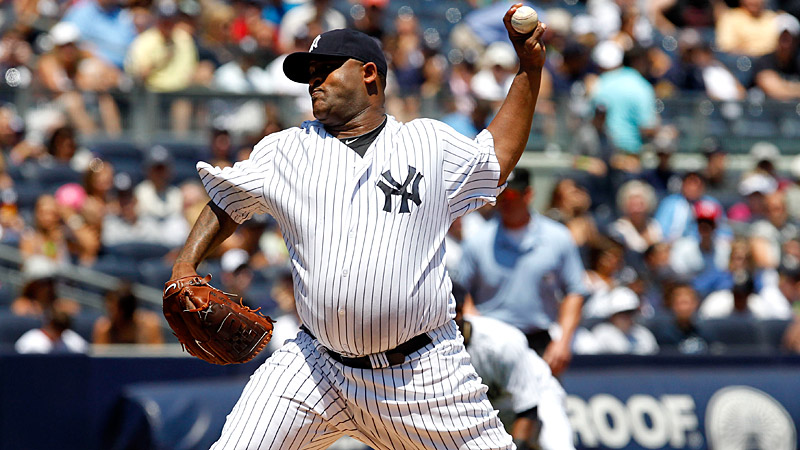 C.C. Sabathia (2001-present)
Team(s): Indians, Brewers, Yankees
Playing Weight: 290 lbs.
Sabathia is a big baseball player who made an early debut in the majors. Since starting his career with a 17-5 record as a 20-year-old in 2001, Sabathia's gone on to win 223 games against 141 losses. He picked up a Cy Young with the Indians (2007) and a World Series ring against the Phillies in 2009. At 36 years old, the six time all star and ALCS MVP (2009) still has a shot at hitting 250 career total wins.
Babe Ruth (1914-1935)
Team(s): Red Sox, Yankees, Braves
Playing Weight: 215 lbs.
You could make a really convincing argument that Babe Ruth is the best baseball player of all time, period (a career OPS of 1.164 and 29.2 consecutive scoreless World Series innings will help you make that point), so the fact that he's rumored to have once downed 12 hot dogs and 8 bottles of soda between games is just icing on the cake (you've gotta have some cake after all those dogs and pop, right?). Just think: If Ruth could accomplish what he did given the amount of performance-hindering substances he ingested, imagine what he might've done if Alex Rodriguez was his teammate?
On second thought, let's not. We like the legend of Babe Ruth just fine the way it is.